Here you'll find a collection of Mike's climbing routes, lifetime achievements, Film titles, Magazine articles, books, and links.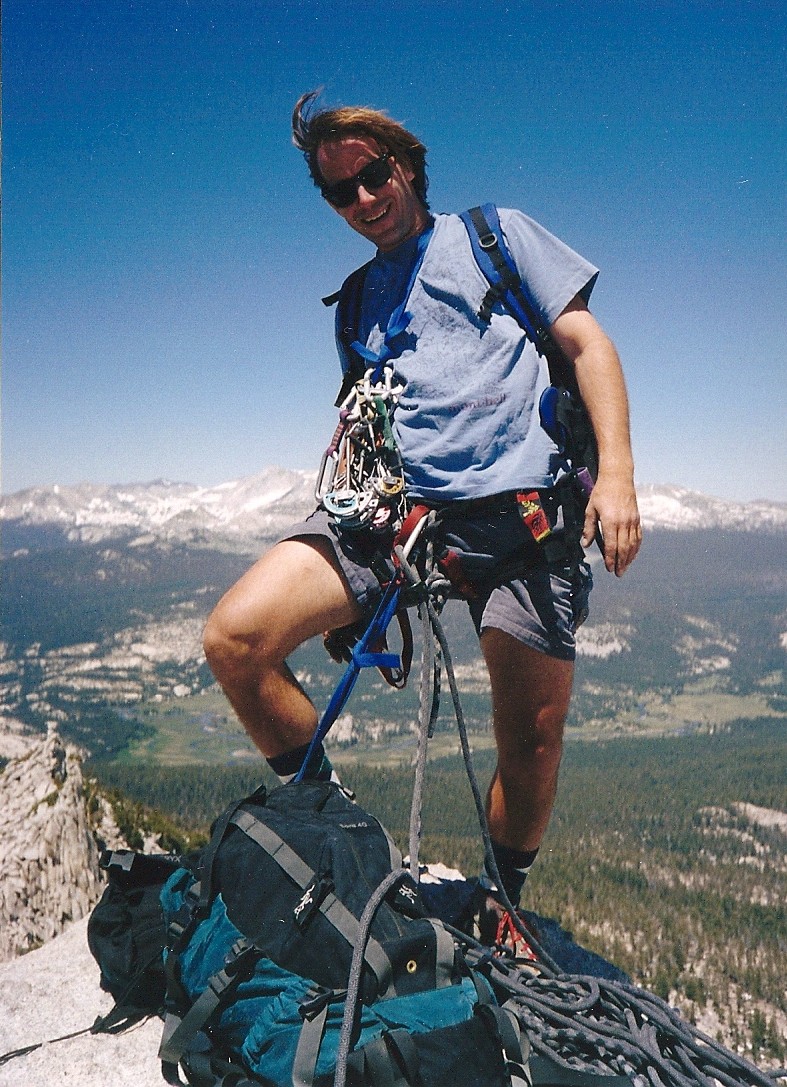 Mike on Cathedral Peak
Read the obituary written by climber and long time friend, Doug Robinson.
Posted Under: Memories
"I met Mike back in 1998 or 1999 At a party for Joe Sample somewhere around Mammoth...Still one of the most amazing people I have ever met and best night ever ...Talked all night about music..I have found the business card he gave me for "Range of Light " productions after he said I couldnt go home and he would sort me with some work and I could stay with him and his partner till I got sorted..On the back of the business card It says "Skully 485 7025" a phone number i presume..! So Sad ....Just an amazing individual"
-Stuart Thompson
Liverpool U.K